Honda for Sale near New Braunfels TX
---

---
Calling all fans of powerful rides! Have you found yourself on the hunt for a machine that excites? If that's the case, you've come to the right place. Welcome to Northside Honda, otherwise known as your go-to team to find a great Honda for sale near New Braunfels, Texas.
We're here to assist you with finding your next favorite set of wheels. Read on for more information.
---
​
New Honda Cars for Sale near You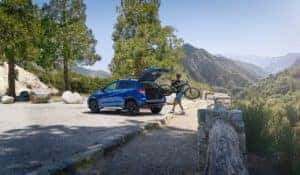 Picture this: You arrive on-site at our dealer. What's the first thing you notice? There's a widespread selection of vehicles, all prepared for your perusal. So, what catches your eye?
Our Honda vehicles span from compact to larger, more spacious options. Whether you're in the market for a sportier machine or an SUV, you'll find options here in the form of the Honda HR-V, the Honda Odyssey, the Honda Passport, and so on.
Tell us what you're looking for, and we'll help narrow it down!
Used and Honda Certified Pre-Owned Cars for Sale
If you're in the market for a new-to-you machine, you'll find even more diversity in your options. Explore our used Honda opportunities as well as rides from the certified pre-owned program. These offer unique perks of their own, including a manufacturer-backed warranty.
If you have any questions, be sure to ask our team.
Convenient Financing and Lease Deals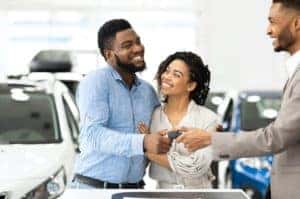 Financing with us means exploring the variety of opportunities available to you through our financing team. One of our experts will sit down with you to talk about various options, including but not limited to buying, leasing, and trading in your current set of wheels.
If you want to set up a lease deal, ask us about the unique offers we have available for each Honda vehicle. There's sure to be plenty to explore!
Visiting Your Honda Service Center
If you're wondering about where you can turn to for service down the line, then look no further. Our Honda service center is open and ready for you to stop by whenever needed, whether you bring in your Honda for standard maintenance or more involved repairs.
You can come to us even if you're not sure about whether your ride needs to be serviced. Let's say you've noticed something off-kilter about your vehicle; talk to our team, and we'll work to diagnose the root of the issue and take care of it.
Swing by New Braunfels
What's there to do in the area? Whether you're local or visiting, you're guaranteed to have fun when you drive through New Braunfels.
The Comal River and Gruene Historic District are great for visitors of all ages. If you want to take your furry friends for a walk, head to Landa Park.
No matter where you go, it will be an adventure when you're behind the wheel of your Honda.
---
Is There a Honda Dealer near New Braunfels?
So, when it comes down to it, where can you find a Honda for sale that you'll love near New Braunfels, TX? As it turns out, you'll find us just around the corner! Our team at Northside Honda prides itself on being totally local to you, so you can come see us whenever you need.
Get started by getting in touch with our team today!
---