Tires

One of the most important components of your Honda is the tires. Not only do tires provide your vehicle with grip and control on the road, but their sturdy nature also allows you to drive freely even over harsher terrain. While that's ultimately impressive, they do need to be replaced from time to time.
When you're in need of tires near San Antonio, head to the tire center at Northside Honda. We have a fully stocked inventory of Honda tires and can order new tires if the ones you need aren't currently available. Plus, with our helpful team of tire experts, you and your vehicle will be in the best of hands.
To help you find out when you need new tires and to keep up on your tire maintenance, our team has created this guide below.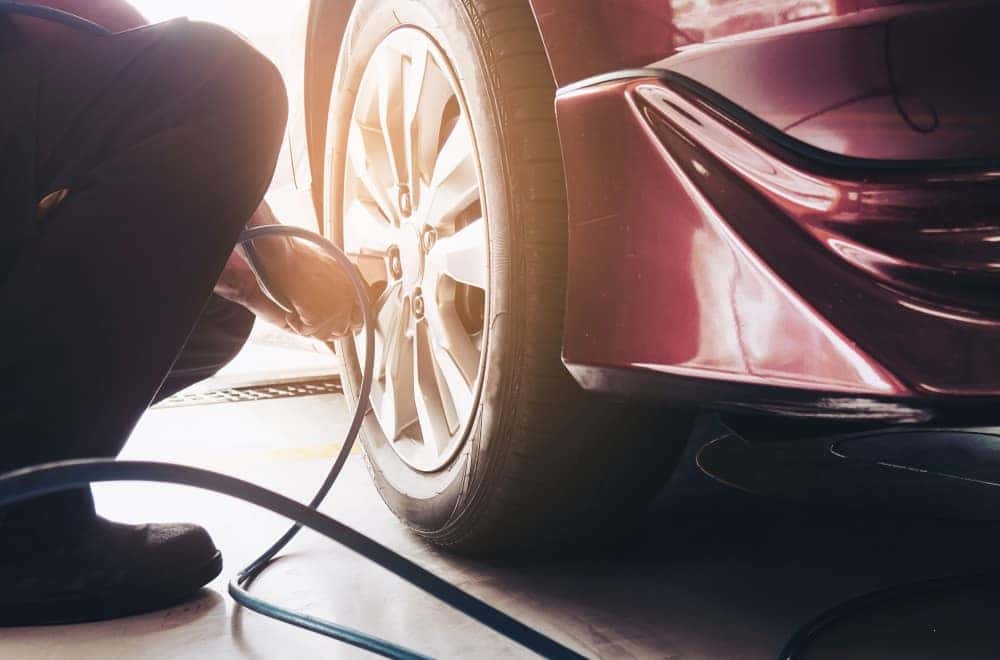 How to Check the Air in Your Tires
To easily prolong the life of your tires, then ensure there is proper air pressure in them. While your Honda may be equipped with a tire pressure monitoring system, checking it monthly will help it maintain its fuel economy and control on the streets.
Here's how to check air pressure in your tires:
When your tires are cold (parked for three hours or more), check the PSI using a tire pressure gauge. This inexpensive tool is available at any auto supply store. Make sure to check each tire and write the numbers down.
Reference the recommended PSI for your tires in your owner's manual and compare numbers.
Fill your tires to the correct PSI if needed with an air compressor.
Signs You Need New Tires
Even if you stay on top of checking your tire's pressure on a monthly basis, tires will eventually need to be replaced. However, your tires will let you know when something is wrong. Keep an eye for these warning signs when you're behind the wheel. If any of these symptoms are occurring, then visit our Honda tire center at your earliest convenience.
Bald Tires: When there's no treading on your tires, you won't be able to have the grip you need on the road. Additionally, bald tires are also more prone to future damages that can lead to more dangerous situations.
Cracked Tires: If you notice the sidewall of your tires has cracks in them, it's time for a replacement. A cracked tire can lead to possible blowouts, which may cause accidents.
Vehicle Vibration: When there is an issue in the interior of your tires, it could make your Honda shake even on perfectly paved roads.
You've Been Driving on a Spare: If you've been using a spare tire for regular travels, you need to order new tires. Spares are meant as a quick fix and shouldn't be driven for long durations of time.
Uneven Wear: Do you see that your front or back tires are more worn down than the others? Even though this can be prevented with routine tire rotations, you also might need to purchase a new set to limit alignment and tire pressure issues.
Get Your New Set of Tires near San Antonio Today
Is it time to upgrade your new Honda with a new set of tires? If so, visit the tire center at Northside Honda. With our team on your side, we can ensure your vehicle's tires are healthy and get you back on the road quickly.
---