Tire Shop near Live Oak TX

---
When you're looking for service you can count on, it's important to have a center to turn to. Our team at Northside Honda can be that place. So, hi, and welcome! We're your go-to Honda dealer in the area with services that cover all your needs, including a handy tire shop near Live Oak, Texas.
That's right. We make it our mission to check all your boxes, so you know what awaits in the long run. Read on to learn more about what we can provide for you and what our tire shop has in store.
---
---
​
Stock Up on Tires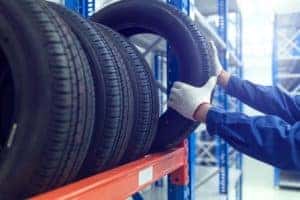 When you've decided it's time to put new tires on your ride—or even to hang onto some for safe keeping—our team at our tire shop has the options you're looking for. We're proud to offer a fully stocked inventory of tires for your convenience.
There's more to our shop than that, though. Did you know you can order new tires if the ones you need aren't currently available on-site at our dealership? That's right! On top of that, you'll also have our team of certified tire technicians who will be working on your ride with practiced hands. You know you're going to be taken care of when you work with us.
Need Service?
We can do that, too! Whether you're looking for a team to change your recently purchased tires or looking for a rotation, we've got you covered. Our team can offer you pressure checks to ascertain that your tires are at a comfortable and safe level and that there are no leaks.
Likewise, we can examine the tread, rims, and other parts of your wheels—even your brakes, if that's what you're in need of. Feel free to come to us with your service questions.
Visit Our Authorized Tire Center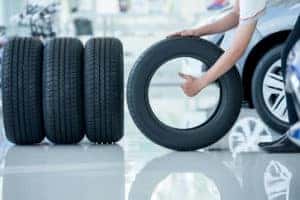 As you explore the service menu on our website, you'll find there's a vast expanse of maintenance options for you to explore. As you navigate to the section dedicated to tires, you'll find that our page grants you access to our authorized tire center.
This is a handy tool that allows you to search for components based on your vehicle, VIN, or desired size. Input your information as is (this includes your make, year, and model), and after that, watch the results load.
If you have any questions about how our tire center works or you want to place an order, you can get started by getting in touch with our service team today.
---
Get Your Tires Here Today!
Now that you know what to expect from our tire shop near Live Oak, TX, what do you think? Do we cover all your bases? If so, you know who to call. Interested drivers should get in touch with our team at Northside Honda. We'll be here from start to finish to get you behind the wheel of a ride that cruises smoothly on fresh, treaded tires. Contact us today to schedule an appointment and get started!
---