4 Teenage Driving Safety Tips for Prom Season
You've got your corsage picked out, your prom dress fitted, and your hair done just right. Next up: The dance floor!
Hey, not so fast, buckaroo. Thousands of high-school students are in your shoes, which means you'll be crossing paths with a bunch of largely unaware drivers during prom season. If you're the type of teen driver whose eyes are glued to their phone, it's time to grow up. Follow these 4 safety tips and stay free of distractions as you head to and from your senior prom. (But also have fun!)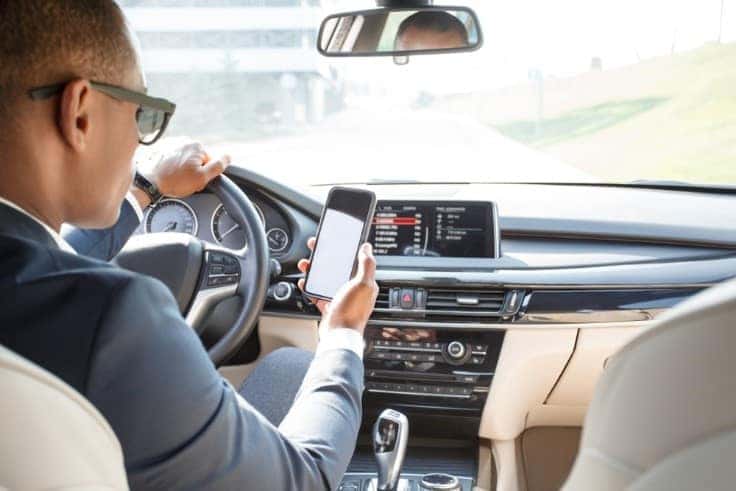 4) Give Up Your Phone
Auto accidents and collisions have only increased with the invention of smartphones. So, just put your mobile phone away! Tuck it in the storage compartment, hide it in the glove box, toss it in the backseat – wherever you decide to hide it, it's better than being in your hand.
"But what if I need to change the song I'm streaming?" Use Bluetooth and your parents' car's steering wheel-mounted audio controls to play your jams. Easy.
3) Pull Over if Needed
Quick: What do you do if you're driving and receive an important text message?
Answer it without fear of consequences
Read it but don't respond until you're at a red light
Pull over and reply
What's a "text message"?
Obviously, the answer is "Pull over and reply." Don't ever answer a phone call or reply to a text while operating a vehicle – that's just a recipe for disaster and may result in a trip to the ER. Besides, don't you want your security deposit back for that tux?
2) Limit Your Passengers
We hear you – it's prom, and all your friends need a ride to the dance. But did you know that, for each passenger in the car, teen drivers are 10% more likely to get into an accident? The fewer friends you haul to the prom, the safer it'll be for everyone. Stick with your date and let your pals catch a ride with their parents.
1) Drive a New(er) Honda
Okay, so you're not really old enough to buy a new Honda with the full suite of Honda Sensing safety technology. But you are old enough to convince your parents that they need one! In fact, consider these formative teenage years as your trial run toward becoming a car salesperson. Here are some talking points to address in your sales pitch:
"But, Mom – Honda Sensing is the industry's most exclusive suite of intelligent driver-assist and safety features!"
"If you really loved this family, you'd buy us a new car with Collision Mitigation Braking and Road Departure Mitigation."
"You know I have a lead foot; do you really want me driving around without Adaptive Cruise Control with Low-Speed Follow? Do you?!"
"My peripheral vision is so bad, I can barely look to my side. Do you think it'd help to have a new car with blind-spot monitoring?"
"The best way to keep me from speeding is to tell me what the speed limit is. Oh, speaking of which, did you know that Honda Sensing comes with Traffic Sign Recognition?"
"It'd be really awesome if all that important data was projected on the windshield, kind of like what the new Honda Accord does with its Heads-Up Display."
They'll get the point — eventually. And when they do, our San Antonio Honda dealership will be here to answer the call. Have them contact Northside Honda at (210) 944-1065 to learn more about our new Honda models for sale, including the award-winning Honda Insight hybrid car, all-new Passport SUV, and more.
Oh, and enjoy your prom!
Sources & Photos:
https://www.fbfs.com/learning-center/distracted-driving-stay-safe-on-the-road
https://automobiles.honda.com/sensing